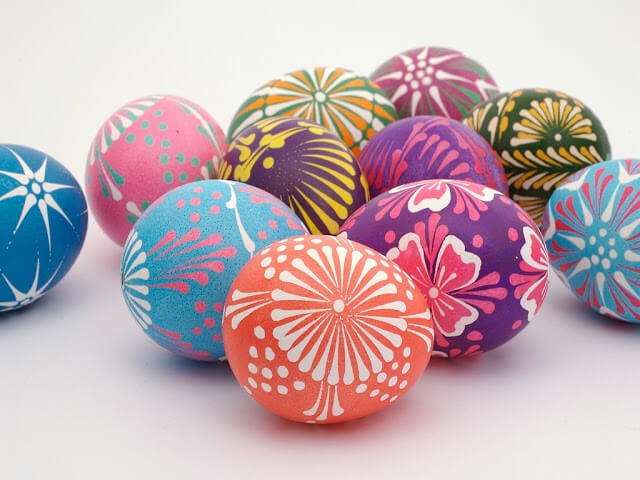 The name Easter owes its origin from Eastre, the Anglo-Saxon goddess who symbolizes hare and egg.

Easter always falls between March 22 and April 25.

From the very early times, egg has been considered the most important symbol of rebirth.

The first chocolate eggs were made in Europe in the early 19th century and remain among the most popular treats associated with Easter.

Each year nearly 90 million chocolate bunnies are made for the Easter Holiday.

When it comes to eating chocolate bunnies, the ears are preferred to be eaten first by as many as 76% of people.

Americans celebrate Easter with a large Easter egg hunt on the White House Lawn.

The custom of giving eggs at Easter time has been traced back to Egyptians, Persians, Gauls, Greeks and Romans, to whom the egg was a symbol of life.

The date of Passover is variable as it is dependent on the phases of the moon, and thus Easter is a movable feast.

The first Easter baskets were made to look like bird's nests.