Friday, October 12, 2012
Yours FREE, courtesy of Teach Me Genealogy.
Click here to download and or print your Family Now & Family History Bundle
Saturday, September 22, 2012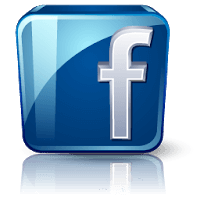 There's an exclusive offer going on at Teach Me Genealogy Facebook page! Just tonight, we released a "Family Now & Family History Bundle" to all our fans. Click here to "LIKE" Teach Me Genealogy Facebook page and you will have instant access to this bundle.

"Connect The Dots".
-Sarah :)
Thursday, September 20, 2012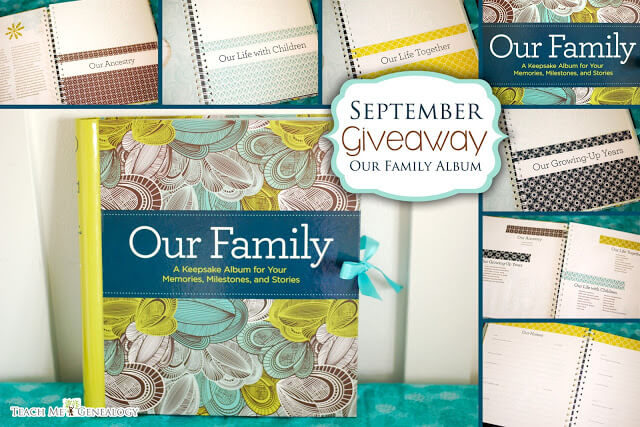 ENTER TO WIN: "OUR FAMILY" Keepsake & Family History Album.
Hardcover - 90 Pages - 10 x 9.8 - More Info Below
Shipped to you for FREE!
It's easy and fun! Here's how to enter:
Click on the +1, +2, +3 options below on the Raffle-copter, to enter.
+1 means raffle-copter puts your name in 1 time if you do the following:
Follow our Facebook Page at:
#/teachmegenealogy
+2 means, raffle-copter puts your name in 2 times when you leave a comment below:
Leave a comment about why your heritage is special to you.

+3 means, raffle-copter puts your name in 3 times, if you tweet about this giveaway on Twitter @tmgenealogy

If you do all 3, your name gets entered 6 times; its' that easy.
Do it Once a day!!
a Rafflecopter giveaway
More info about "OUR FAMILY" Album:
A family record is more than of book of names, dates, and places. It is about the people who fill its pages—those whose life experiences create the story of a family, which can be passed down from generation to generation. Our Family History brings you a beautifully appointed space to capture the who, what, where, and when of your family and your ancestors—from birth of a great, great grandparent to the birth of the newest baby. This keepsake album, with ribbon closure, provides an opportunity to relay a firsthand account of your life in addition to the oral family history that is previously unrecorded; headings and prompts make it easy to record important thoughts and memories. You'll also find sturdy, decorative photo frames, which are built into the album to feature heirloom photographs and pockets to store mementos from landmark events. A family tree is included to give a visual presentation of your ancestral background.
Specs:
Reading level: Ages 18 and up

Hardcover: 90 pages

Publisher: Readers Digest; Spi edition (April 12, 2012)

Language: English

Product Dimensions: 10.1 x 9.8 x 1 inches

Weight: 1.8 pounds

Average Customer Review: 4.6 out of 5 stars
Chronicle for your family…
Detailed information on past generations

Work and community life

Family vacations

Collections and heirlooms

Favorite memories

Words of inspiration for future generations
This beautifully designed album, filled with your own personal reflections, will secure your family legacy and inform your family for years to come.
Wednesday, September 05, 2012

If you're just getting started with your family history or you're a "Rock Star Genealogist", many don't know about these free apps out there. So, I wanted to share my Top 7 FREE Family History Apps for your iPad or iPhone, and YES, I use these and love them all!!
UPDATED JULY 2, 2013.

My TOP 7 FREE Family History Apps for iPhone & iPad:

#1: Ancestry App by: Ancestry.com:
- Build, update, and show off your family tree. I use this to retrieve and build my family tree plus get quick access information to ancestors.

#2 RootsMagic: by RootsMagic -
Your family tree at your fingertips! Now you can easily take and show off your family history with you wherever you go. RootsMagic lets you carry your genealogy on your iPhone, iPad, and iPod touch!


#3 Billion Graves - by BillionGraves.com: Take photos of the headstones in your local cemetery with your iPhone/Android. Then upload and transcribe. Then, search for your ancestors.

#4 History Today - by Joe Sriver Education : is a stylish calendar that lets you view Birthdays, deaths, historical events, quotes and more. Share them via Facebook, Twitter & email.

#5 ShoeBox - by 1000memories:
Is the fastest way to scan your old paper photos and share them with family and friends. As featured by Oprah Magazine, USA Today, Wired, Forbes, GOOD, and the Associated Press.



#6 Family History and Genealogy records - by Adv Webbing: How much do you really know about your family name? Discover the meaning and origin of your Last Name. FREE app for iPhone and iPad.

#7 Instagram - by Burbn: 80 million users love Instagram! It's a free, fun, and simple way to make and share gorgeous photos on your iPhone.


Note: Originally, there were two apps on this list that are no longer here; Family Search Indexing and On This Day. The Family Search Indexing app no longer exists, and On This Day has started to charge a fee. So, the updated list is above; and I know you'll love them!!

So use these FREE Family History apps to discover a new story...your story!!!
Keep connecting the dots!! -Sarah
Thursday, February 16, 2012
Many have told me "I would do my genealogy if I knew where to begin". Well, here it is! FREE Ready-Made Genealogy forms designed by Teach Me Genealogy. Type and print or print and write your genealogy in minutes. Many more to come. Tell me what you think.
Type & Print or Print & Write. Click image to get started NOW!
Also,
Click here >> to read my 5 tips before talking to Parents or Grandparents
Week 2: "Life Growing Up"
Thursday, February 09, 2012
FREE Ready-Made Genealogy forms designed by Teach Me Genealogy. Type and print or print and write your genealogy in minutes. 10 questions +once a week = your family history.


Type & Print or Print & Write. Get started NOW!

Week 2: "Life
Growing Up"
Tuesday, January 31, 2012
I currently use PAF 5 as one of my primary Ancestral Files. This software will allow you to build your family tree, create pedigrees, family group sheets, Modified Registries, Ancestry and Descendants list, Individual Summaries, and so much more. The
Family Search website
offers this software for free. There are no gimmicks, or trial periods, just free.
Click here to Download PAF 5 >>
Above is my 5 generation Family Tree using Personal Ancestral File (PAF 5). Click image to enlarge.
About PAF 5: Genealogical data can be imported into your favorite family history software using GEDCOM files. Another popular file format is PAF 4 or 5 format. Personal Ancestral File 5.2 is a Windows® based version of one of the most widely-used genealogical management programs for home computers. The software program can be downloaded free of charge via the Internet. PAF 5.2 does not provide genealogical data. Instead, its program helps users organize their family history records. It can produce, in automated or manual form, records for personal family histories or charts and logs to help users in their search for missing ancestors.
Update: (March 10, 2014) PAF 5 is no longer available for download.