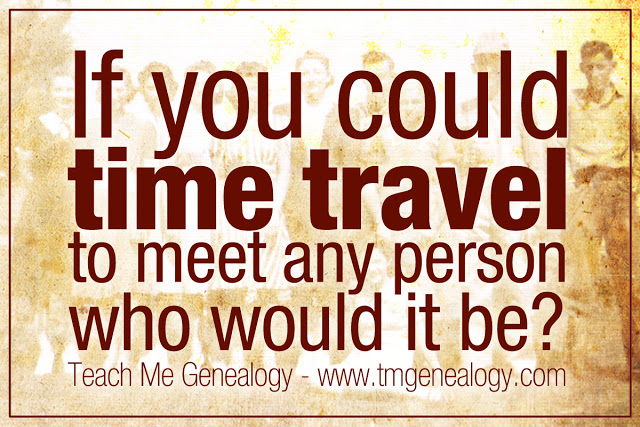 I often think about how awesome it would be to time travel to meet one of my ancestors. I want to hear their voices, see their faces, their eyes, hands and other physical features; to see if they looked like me. I could ask all the questions I have wondered about for years like; who was your father and mother? What were your biggest trials in life? What were your happiest moments in life? What was your biggest mistake? I want to know them deeper, than just names, dates and places. To know that they were probably like me in many ways.
If I could time travel to meet any ancestor, it would be my great great great grandfather, George Washington Burnes, someone I admire and have learned to love.

Who would you want to meet and why?